Fundraisers
You can help support the Houston Horizon Chorus by participating in our fundraisers. Below is a list of our on going fundraisers and contact information for each.
Thank you for your support!
Gold Medal Ideas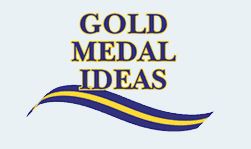 You can help Houston Horizon Chorus by shopping
Gold Medal Ideas is helping Houston Horizon Chorus. When you shop at Gold Medal Ideas using the link on our website, a portion of each order is paid back to your chorus.
Click here for all of the information
KROGER GROCERY STORE
You can help HHC by printing the letter in the link below and taking it to be scanned the same time as your Kroger's Plus card. Your card will then be linked to HHC. The letter scanning only needs to be done once. This earns the chorus 1 % of the purchase. Kroger's sends the chorus a check every 3 months. This really does add up!
Kroger Advantage Letter 
RANDALL'S GROCERY STORE
You can help HHC by going to the customer service counter at Randall's and asking them to attach the non-profit sponsor code of 3369 to your Randall's card. This earns the chorus 1% of the purchase. They send us a check every 3 months. 
Randall's Good Neighbor Program Letter
RECYCLE INKJET CARTRIDGES
We send in used inkjet cartridges and get a recycling fee back. Any HHC member can get the recycle bags at chorus. They will take any inkjet cartridge with print heads (except Cannon (individual colors) and Epson cartridges).