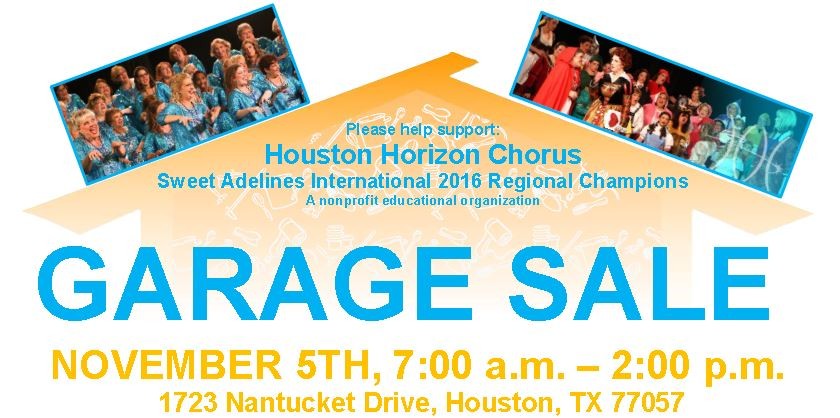 Garage Sale!! 11-5-2016
The Garage Sale was a great success! It might become an annual event. Keep coming back to the website for more information.
Houston Horzion Chorus will be having a garage sale on November 5th - there will be items from over 50 families!! Lots of great things at great prices. Please come  out and support the chorus by shopping! See the flyer below for more details.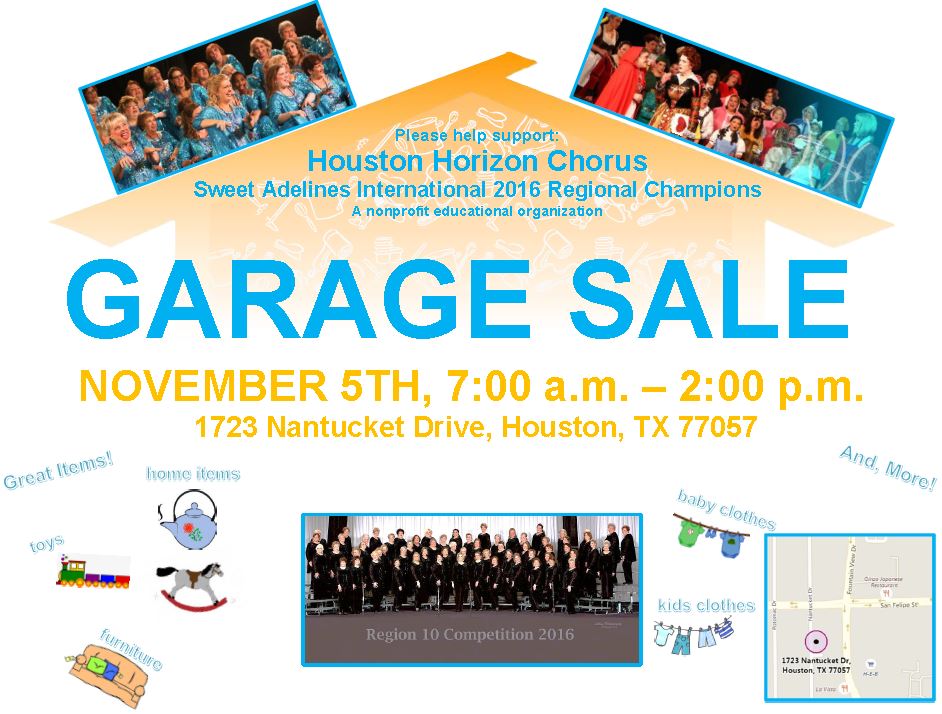 .